With shapes that allow for moveable parts and more stable joints, this new Connectors set gives children the ability to build creations they can move, carry or wear—a richer play experience that extends beyond the act of construction.
The Connectors set introduces more advanced forms of construction activity to the Imagination Playground family of products. With Connectors, children build machines, characters, vehicles, wearables, and infinitely more. A powerful way to fuel children's ingenuity and their drive to dream and invent, the Connectors set lets children experiment with mechanical connections and a variety of simple machines.
The set includes quantities of 16 different shapes and is ideal for the classroom and indoor recreational spaces. This fun and engaging tool for STEM learning is the perfect medium for exploring mechanical connections and structures. A great stand-alone Blue Block set, but it also integrates well with our Medium and Big Blue Blocks.
Imagination Playground is made out of waterproof foam, the blocks are resistant to mold, mildew, corrosion, and microorganisms. Introducing breakthrough technologies, these highly durable parts can be recycled if desired; please contact Imagination Playground for more details.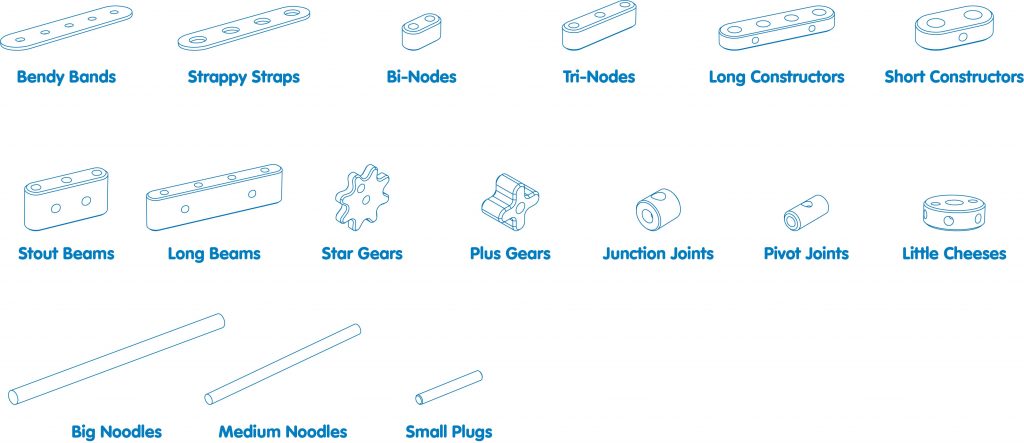 Set includes:  216 Connector Blocks, 84 Big Noodles
Number of children served: 15-20
Minimum play area: 225 sq. ft.
Set includes:  72 Connector Blocks, 28 Big Noodles
Number of children served: 4-6
Minimum play area: 75 sq. ft.