We are helping to build a community – including parents, educators, caregivers, researchers, and leaders — united by a belief in the importance of creative free play to help our children grow up happy and healthy.
Imagination Playground was conceived and designed by award-winning architect David Rockwell, who was inspired by watching his own children play. The work of his firm, Rockwell Group, has been internationally recognized for its broad array of projects, from restaurants to stage sets, hotels to historic restorations, art programming to interactive design. For more information about David Rockwell, visit www.rockwellgroup.com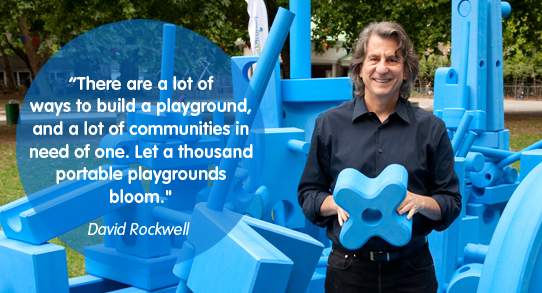 A Blueprint for a New Playground
In an age of childhood obesity and children tethered to electronic consoles, playgrounds have rarely been more important. In an age of constrained government budgets, playgrounds have rarely been a harder sell. Fortunately, the cost of play doesn't have to be prohibitive.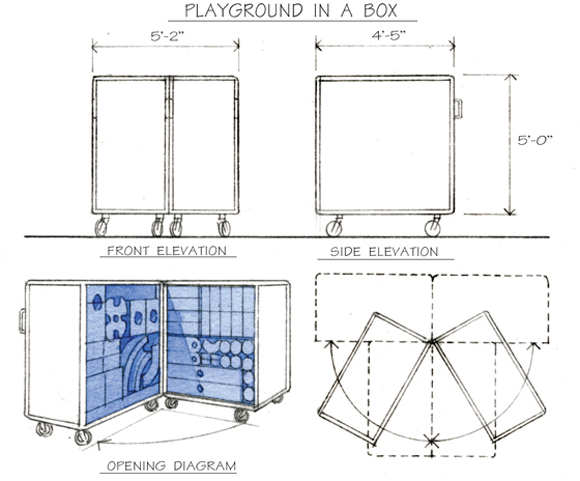 In creating the Imagination Playground — a playground with lots of loose parts for children to create their own play spaces — Rockwell realized that many of the elements with the greatest value to children were inexpensive and portable. Although traditional playgrounds can easily cost in the millions to build, portable imagination playgrounds can be put together for less than $10,000.
See David Rockwell's full New York Times Op-Ed, "Blueprint for a New Playground".
Watch: "A Drive to Candyland"
Watch how Imagination Playground unleashes the creativity inside every child.
Watch: Imagination Playground at the Aspen Ideas Festival
Featuring Sir Ken Robinson, David Rockwell,Walter Isaacson, author Kevin Carroll, and others.
Read: "State of Play" by Rebecca Mead